Shorter table sets with fixed benches and tables
For all table and benches sets with a length of less than 164 cm, the frames at the tables must be folded over one another. The four-legged tables are excluded. We decided to make the elevation with a three-layer, glued and screwed wooden plate and a shortened frame. This variant is particularly stable, stackable and absolutely suitable for professional use.
Please click on the picture for detailed view/further information.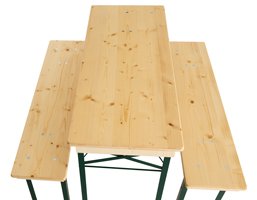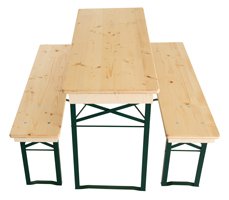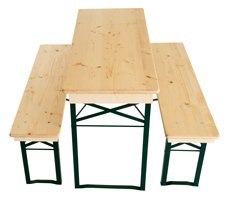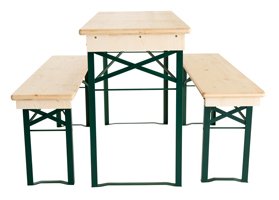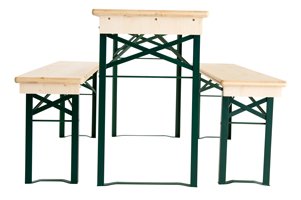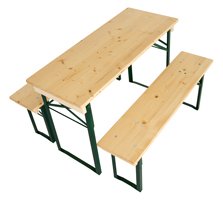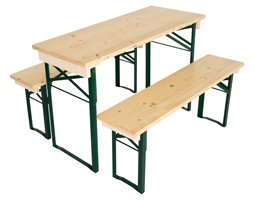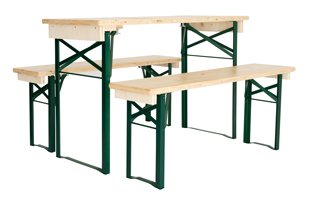 Short brewery set folded
The benches are 27 cm wide, if you stack these benches two benches are 4 cm wider than the table. As an alternative to the 50 cm wide tables, 54 cm wide tables can also be supplied. In principle, all bench and table widths can be supplied. The most frequently bought benches are 25 cm, 27 cm and 29 cm the matching tables are 25 cm, 27 cm and 29 cm.
Article number:

No. 118

Seats:

4 persons

Length:

110cm

Bench width:

27cm

Table width:

50cm
Back to overview: Benches and table set No. 118