Bench frame for benches with backrest.
Bench frame for benches with folding backrest No.208. The fittings are suitable for benches with bench tops from 27 cm to 35 cm. The backrest and is foldable and has an automatic tilt protection. When setting up the benches, it is important that the backrest is folded up first. After the backrest has been opened, the bench racks are opened. The anti-tipper is automatically activated when the bench racks are opened. Our painted frames for marquee benches are available in moss green and black. The galvanized bench racks are galvanized and are silver in colour.
Please click on the picture for detailed view/further information.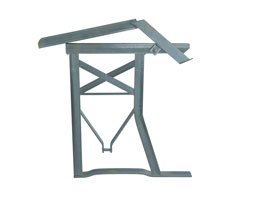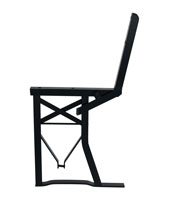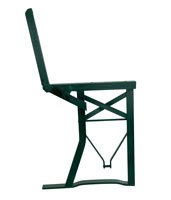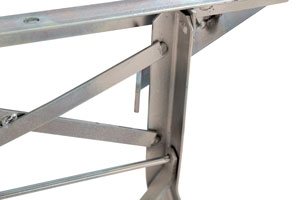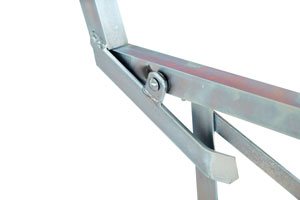 bench frames powder coated with backrest.
For powder coating we exclusively use galvanized bench frames. The fittings are powder-coated when the backrest is opened, creating a so-called spray shadow. The rust protection at this point is 100% guaranteed due to the zinc coating. This spray shadow is not visible on benches set up.
Frame for benches with backrest:

Model 208

Minimum width of bench plates:

27 cm

Maximum width of bench plates:

35 cm

Weight:

3,80 kg
Back to overview: Bench rack No.208 with back rest