Pub set silver grey with extra wide benches, the benches are with backrest and 38cm high
Pub set glazed in silver look. Extra wide benches with backrest and a seat depth of 40cm. The backrest is 38cm high measured from the seat. Silverlook is a new colour collection of the company Alfred Clouth Lackfabrik from Frankfurt Höchst. There are four different colours available in the silver look. The silver grey colour was used for the bench set shown. The upper side and edges were glazed twice. Thin-layer glazes penetrate deep into the wood and never flake off. Table and bench frames are galvanized. The table frames fold on top of each other and can be completely folded in.
please click on the picture for detail view/further information.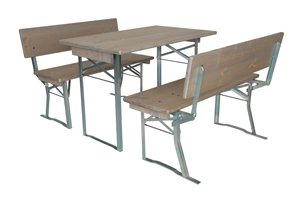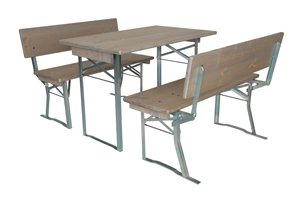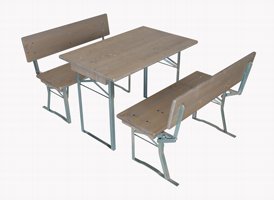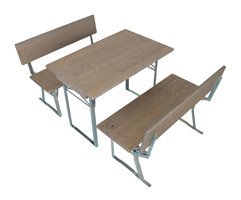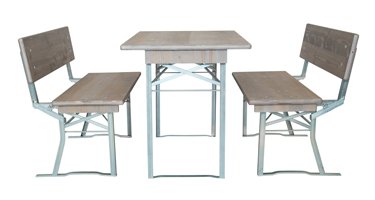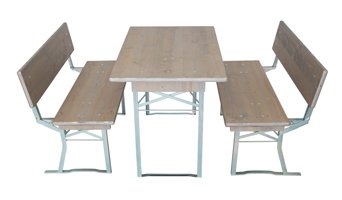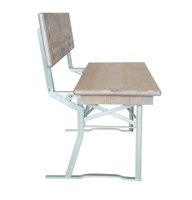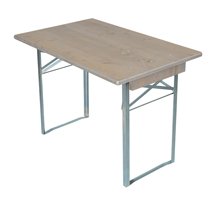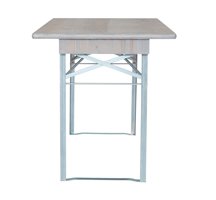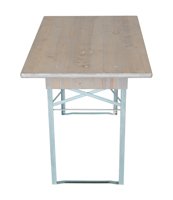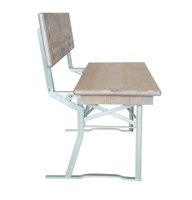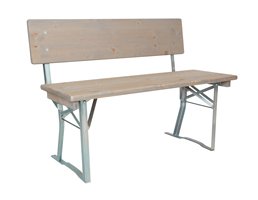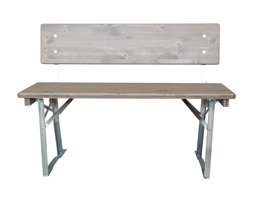 Pub sets with a length of less than 164cm require folding table frames
Because standard table frames have a length of at least 74cm, you need double the length of the table to fold it in. The remaining 16cm are needed for stacking and for optical reasons the table legs should not be placed too far outside.
Article number:

No. 138

Seats:

4 persons

Bench lengths:

110cm

Bench width:

40cm

backrest height:

38cm

Table length:

110cm

Table width:

70cm
Back to overview: Pub set with backrest in silver look